I've been using a screen capture and screen recording Jing for a long time when Adobe decided to discontinue the development of Adobe Flash this 2020. It affects the software since Jing uses .SWF flash video format. This program is very useful to me when sending my client an instruction or question by means of sending a recorded screenshot or video. I am using an application like this to give my client an instruction after handed over the projects.
Due to this I started to test different screen capture and screen recording applications that will satisfy my needs when it comes to features and functionalities. I will be focusing on free version and how it can be helpful to you without spending any penny.
Checkout my requirements as I begin searching Google for the application that will satisfy my needs.
watermark is fine as long as it show the image or video clear
Screen recording and webcam capability.
Can save to local drive and mp4 format
No time limit
Video editor (optional)
Here is the list of software I tested ….
ActivePresenter – this program is one of the best for free version screen recording. This is a good choice if you are just recording your screen with webcam function to export in mp4 format. There are lots feature you can do with this software, like importing and exporting to PowerPoint, creating slideshow, exporting to HTML, and more. See here if you want to compare the free and paid version ActivePresenter.
Pros:
Screen recording with webcam capability option
No watermark on exporting video
No time limit
Stream recording feature
Build-in video editor
Create blank presentation
Can publish directly to YouTube
Support Windows and macOS
Cons:
For 64-bit machine only
Watermark if exported to other format like HTML5, PDF, PowerPoint, and others.
OBS Studio – another program I like because it's free and the simple screen recording with webcam capability is there. Although, I encountered an issue using it on my Windows 10 with NVidia display so I tested it on my Windows 7 machine and it works great.
Pros:
Screen recording with webcam capability option
No watermark
No time limit
Stream recording feature
Support Windows, macOS, and Linux
Cons
No video editor
Had some issue with display driver showing desktop black screen only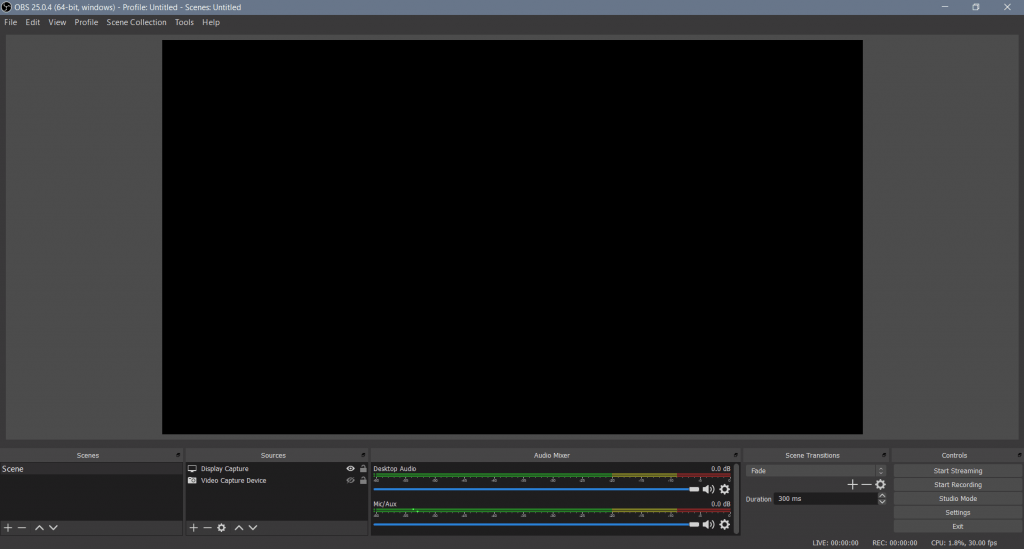 BandiCam – a lightweight screen recording software that has a webcam overlay feature. If watermark is not an issue for you using the unregistered version. This application is fine to use.
Pros:
Screen recording with webcam capability option
No time limit
Can upload to YouTube and Vimeo using the program
Cons:
Free version has a watermark on top center of the screen
No stream recording feature
Only for Windows OS both 32 & 64bit
Techsmith Capture – formerly Jing, a free way to create basic screenshots and screen recordings to share with someone. I like using this if I just want to send some quick instruction using a link. It support an online storage for quick upload and share.
Pros:
Screen capture and screen recording feature
No time limit
Free and simple
Support Windows and macOS
No watermark
Cons:
Webcam overlay not supported
Upload the recording to screencast before you can download it to your local drive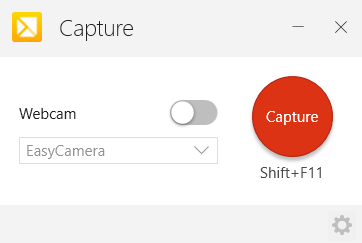 Screencast-O-Matic – this application uses a web application launcher, no need to install and very lightweight to use. More option to export your video like save to local drive or upload directly on Screencast-O-Matic cloud. Uploading option to different video platform and cloud channel is available for upgrade version such as YouTube, Vimeo, Google Drive, and Dropbox.
Pros:
Screen recording and webcam capability option
No time limit
Option to save files as mp4 or upload to Screencast-O-Matic cloud
Support Windows, macOS, and Chromebook
Cons:
Watermark on the lower left bottom of the screen
Video editor is available on paid
Point of View:
I am currently using ActivePresenter and Techsmith Capture for this kind of task. These two are useful enought base on my needs. All the application are worth to try and your preference might be different with mine in terms of usage. Goodluck!